Steve has lived in Barningham for 15 years and sees the project as an essential route to countering the escalating climate crisis and reducing the rapid despoliation of our environment.  Running a small manufacturing business for over 30 years has given him experience in business management and planning, budget forecasting, publicity and public relations all of which are relevant to successful delivery of the project.
Mike Peach
Project Director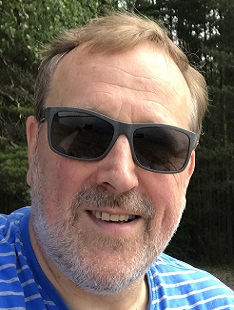 Mike has lived in Barningham for over 13 years and has recently retired from his position as a Project Director with a global process engineering company.  He is now keen to tackle the issues of the developing climate emergency at a local level, where he believes he can have the greatest effect.  A Metallurgist by training, Mike worked in engineering roles for 40 years, including nearly 30 years in Project Management and Project Direction of major projects and programmes in the UK and internationally in the minerals processing, nuclear decommissioning, nuclear new build and water and effluent treatment industries.   His experience of establishing project execution and delivery processes and procedures makes him ideally suited to manage the Barningham Net Zero project.  Mike is a Chartered Engineer and Member of the Institute of Materials, Minerals and Mining.
John is a recently retired Chartered Accountant who has lived in Barningham for more than a decade. He brings a range of financial and legal skills to the project gained in a variety of industries. During the past fifteen years he has worked as a self-employed consultant to clients in the waste, energy and renewables sector, initially helping companies in bidding, negotiating and closing PFI waste contracts as well as supporting the subsequent build and operation of waste treatment and renewable energy facilities. Subsequently he has provided consultancy services both to local authorities operating such facilities and to clients seeking to develop renewable energy generation. As a result, John brings to the project detailed knowledge of renewable energy technologies and their financial dynamics together with a depth of experience of their financing and legal structuring.
Martha McBarron
Secretary
Martha recently moved to Barningham and retired in July 2020 from her position as Principal Environmental Consultant with a multinational engineering company. Post‑retirement, she is keen to work on addressing climate change, biodiversity and environmental challenges at a local level. Martha is a highly experienced project manager with extensive knowledge of environmental, health and safety regulatory compliance and assessment of environmental impacts from a wide range of industries. She has led planning and permitting projects for industrial clients and is experienced in liaising with planning authorities, the Environment Agency, Natural England and other stakeholders.
George-Anne Brooks
Community Liaison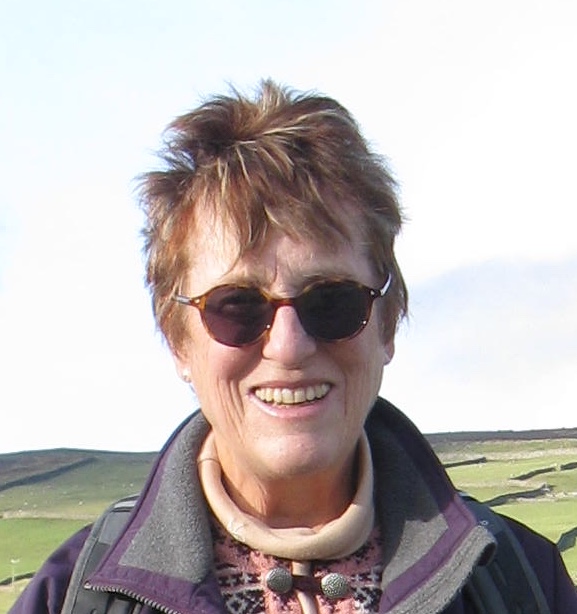 George-Anne is a retired physiotherapist from the NHS with 22 years' experience working in communities around County Durham.  She has been a resident of Barningham for 33 years with her husband and their two children attended local schools. George-Anne has been interested in environmental issues for many years with particular interest in organic gardening, self-sufficiency and recycling in all aspects of household management.  As a small step towards reducing demand on fossil fuels, George-Ann and her husband installed PV panels on their garage 8 years ago.  Other interests include alternative uses of sheep fleeces for household use, clothing, gardening and insulation.
Judith has lived in Barningham for five years, prior to which she farmed a 42 acre upland sheep farm in Herefordshire for twelve years. Her interest in the environment was awakened by Rachel Carson's seminal book, 'Silent Spring', read whilst at university. She graduated with a degree in plant genetics from Liverpool University in 1967. Judith was a retail head office buyer for eight years, first with BHS, then with George Davies's team on the launch of Next Directory. She then moved to Kimberly-Clark as a European product manager and whilst there, completed an MBA from Manchester Business School. Judith established her own online business fifteen years ago, selling high end fabric, buttons and trimmings to retail customers, film and theatre companies. Bedecked Haberdashery continues today, operating from the Coach House in Barningham